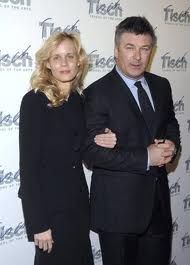 Since I live in the current world, I know the eventual outcome that Baldwin will eventually win especially if I were to include any bonus hosting points for special appearances now that Alec does Trump almost every single week on the show. He deserves it though because I still feel that, of the X-Timer Hosts, Baldwin feels the most like an actual member of the cast. All the others like Steve Martin or Tom Hanks feel more like stars who drop by from time to time as a special occasion. Meanwhile, Goodman is good, but he feels more like a fan who fits in a visit whenever he can and this fanatic energy can come off as he trying too hard compared to Baldwin who seems to just fit in without any effort.
However, with Baldwin, though he does elevate most shows that he hosts, his appearances tend to closer match the quality of the cast that he is working with so that weaker years lead to weaker appearances even if his episode ends up being the best show of the season. There were a few other fun moments but for the most part, the sketches seemed to run long which led them to feel a little flat. I think I was excited about the first few shows from this year because each episode had seventeen segments, if not more, which creates a quicker form of comedy that I prefer.
In fact, if you go back, most of the seasons that I take issue with average fourteen or less segment to make up the night that often leads me to zone out as the sketches start to feel like they are dragging on. Hopefully, since this was the Christmas episode, the show will make some adjustment over the winter break as the show is often known to do.
This was followed by a fake ad for NBA On NBC that promised an extra exciting season since it would be following all of the players in court as they tried to work through their contract negotiations in order to end their strike and get back to playing the game. Morning Latte then returned or another installment where Will Ferrell and Cheri Oteri revised their over-caffeinated morning show host who kept making fun of their new pot-smoking producer, played by Alec Baldwin while they share stories of the time spent at his Christmas party.
Cassidy took place in a hospital and had Alec Baldwin as the titular Cassidy who was supposed to be an ill six-year-old girl that had a rare condition that made her look like Alec as himself as a full-grown man. His looks made it hard for Molly Shannon to resist falling in love as she attempted to lift Cassidy spirits as a female version of Patch Adams.
TV Funhouse then returned to give us an animation showing the Harlem Globetrotters on their first Christmas where they traveled back in time to take on the Three Wise Men on the day that Jesus was born. Once again, Colin Quinn gave us the news.
This week, Tim Meadows dropped in as Kwanzaa Timmy to perform an erotic Kwanzaa themed song in an attempt to explain Kwanzaa traditions, with Vanessa Williams singing backup. Chanukah Hymns was a fake ad for an album filled with Chanukah songs that make the holiday sound miserable. Bill Brasky On Wall Street was a typical Bill Brasky sketch only this time the collection of characters who bragged about their mythical friend were drinking to drown their sorrows after a really rough day on Wall Street.
Finally, Alec Baldwin closed the show by thanking the audience and saying his goodnights. Though this episode was a bit of a letdown, it still kept me entertained enough thanks to these three of my favorite moments of the night.