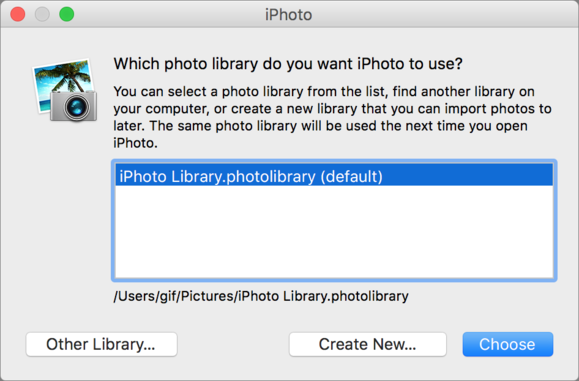 Bundled with every new Mac since , millions of people have imported and manipulated billions of photos with this useful software. Every time you plug your iPhone or another camera into your Mac, iPhoto leaps to the assistance whether you want it to or not. With success come challenges. How do you get all this under control? Merge Events to Reduce Clutter By far one of the most common issues people have with iPhoto is too many photos.
The more pictures you have, the longer iPhoto takes to launch and run. Whether this is the result of duplication problems or just an overzealous photographer — do you really need 3, pictures of your cats — things can quickly get unmanageable. Every time you import a batch of pictures, iPhoto creates a new Roll in the Photos pane.
Whether you import one photo or a few hundred, each is a separate roll. By default every Roll is also an Event. However unlike rolls, events can be merged by dragging one event on top of another, or selecting both events and choose Merge Events from the Event Menu. You can repeat the process as needed, eventually consolidating your library into a smaller group of events to manage.
Once merged, related photos can be viewed in one place and unneeded items pruned out. Events can be created by date, topic, location or whatever suits your needs. To rename an event, double-click on its name in the iPhoto window. Browsing and Merging Multiple Libraries Sometimes you have multiple copies of your iPhoto Library on one or more disks, backups from older computers at different times.
Some may have unique contents, others may be redundant, how can you tell? To browse a different iPhoto Library, hold down the Option key when you launch iPhoto. This will bring up a window showing you all available libraries on your disk s , as well as the option to create a new library.
This is an easy way to browse the contents of old data and switch between multiple libraries when needed. If you have two or more libraries that are unique, or largely so, and you wish to merge them into one library, the best tool for the job is iPhoto Library Manager. Now what to do? Apple does not provide a way to remove duplicates directly within iPhoto.
This process can also take many hours for large libraries. Items which appear are the duplicates found by the search, and can be deleted or consolidated for further review in a new event or album. Any events or rolls in your library that are labelled as Thumbnails can also be safely deleted. Most of these appear when you import one iPhoto library into another rather than doing a clean merge. Any thumbnails needed by iPhoto for low-res views in grid mode will get recreated by the program if they are missing.
The organization of these files is confusing at best. There are folders named Contents, Data, Modified and Originals, caches, thumbs, data segments, et. There is a lot of redundant data and copies of things from eons past. Modifying these files outside of iPhoto can cause data loss or library corruption. Over time Apple realized too many people were mucking around, so they came up with a solution to the problem.
The iPhoto Library is just a Package file, which is essentially a camouflaged folder. The mess is still there. But if you must peek, just browse. Use iPhoto or the utilities mentioned above to make changes to the library if necessary.