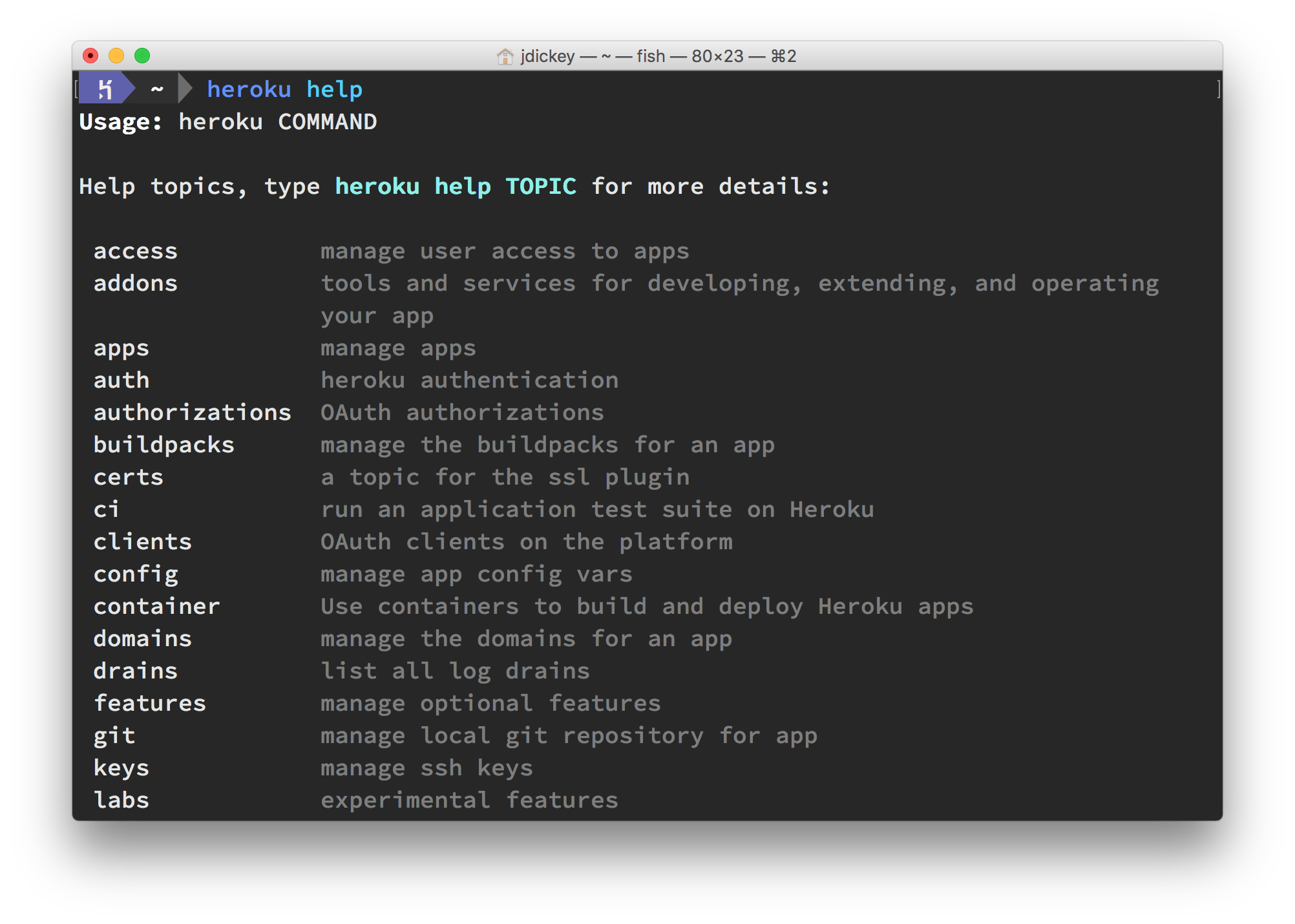 On official Symfony page you can find tutorial how deploy Symfony project to Heroku http: Similar document you can find on Heroku webpage https: These documents are good, but I couldn't find information how I can set up properly database connections.
Short guide how deploy Symfony project to Heroku On beginning you need install few required tools I guess that you have these things, but I want to remind about it.
First thing which you need is Heroku Toolbelt https: Next, you need Git http: After install all required tools you can go to next steps. Open console and go to your project: After login success you can create new Heroku application: You are ready to deploy your application: If you didn't see any errors then your project was deployed successfully.
This was short guide about deploy Symfony project to Heroku, if you need more information then you can see documents on start of this protip. It was logic, I didn't set up any database My solution Go to your project in console and add new Heroku addon: Free version have a 5MB storage more info: Create new PHP file for parameters in config directory. Go to console and type: Go to console, and commit changes. Now probably your database is clear, so you'll create database and migrate your schema.
After deploying process check results of your work. Any questions or problems?