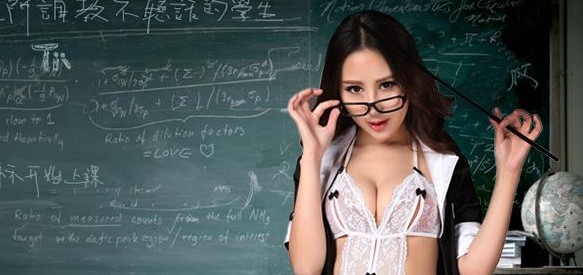 One woman reveals how her high school crush Aug 21, Student and teacher relationship I'm really nervous about going to my year high school reunion. It's not that I had a terrible time at school, in fact high school was a fantastic experience. I got on well with all of the teachers, I was vice captain with my best friend Laura was captain, I came first in mathematics each semester. And when I compare my figure now to my high school body , well, it's changed for the better After school, I started studying science at university and hated every minute of it.
I tried hard to please my parents and because everyone expected me to do well. But in the end I just wasn't ready. I dropped out after the first year, saved like crazy over the summer and spent the next four years travelling around South America teaching maths and English.
Apart from visits from my family, in that time I completely lost touch with everyone from my life in Australia. Towards the end of my time living in Peru I started to realise it was time to go home and grow up, and I was excited to give university another go. I moved back in with my parents, enrolled in Education at uni and breezed through the course. When I had been climbing pyramids on my own and meeting new friends over tacos, my old friends had all been planning their futures together and some even having babies.
We all became friends on Facebook but attempts to meet up were never realised. The return of my high school crush For my first teaching practical I went to work at a public boys' school in the outer suburbs of Sydney and discovered to my delight that my supervisor was my favourite maths teacher from high school.
Thomas, who had been my teacher for years 11 and 12, had been every girl's crush as he was not just the only young, attractive male teacher at the all-girls school; he was also a genuinely nice person who we could tell wanted us to succeed. Thomas was still the fantastic teacher I remembered him to be and in the first few weeks of my first practical Thomas gave me lots of helpful advice as well as being fascinated to listen to my stories from my time in South America.
It felt so good to talk to him, and in our break times I started asking Thomas about his life too. He had just gone skydiving for his 33rd birthday and loved spending the weekends with his sister's kids. One day he explained that he had stopped teaching at my high school the year after my year group had left because he felt a lot of pressure being a male teaching at an all-girls school.
I was about to joke about how to my year-old self he was the closest thing to Leonardo DiCaprio I had seen in my life. Then I realised that my year-old self felt attracted to him in a completely new and very adult way. Was this the start of a teacher student affair?! I was embarrassed to feel myself blushing and remembering the way my friends and I used to talk about him after class and felt really awkward around him for the last few weeks of my prac.
I could tell he was confused about the way I avoided being alone with him and I really missed being able to ask him for advice — really I just missed talking to him. On my last day Thomas organised a going-away afternoon tea for me and when he came over to give me a card and flowers from the staff he asked if he could speak to me privately.
I followed him down the corridor until he suddenly stopped and stood looking at me without speaking for a few seconds. It was the first time we had been alone together for weeks and my heart was racing. I felt so sad to be leaving the school and I also accepted that I was sad to leave him too.
I was tempted to ask him out but was worried he would feel it was too odd since he had been my teacher so long ago.