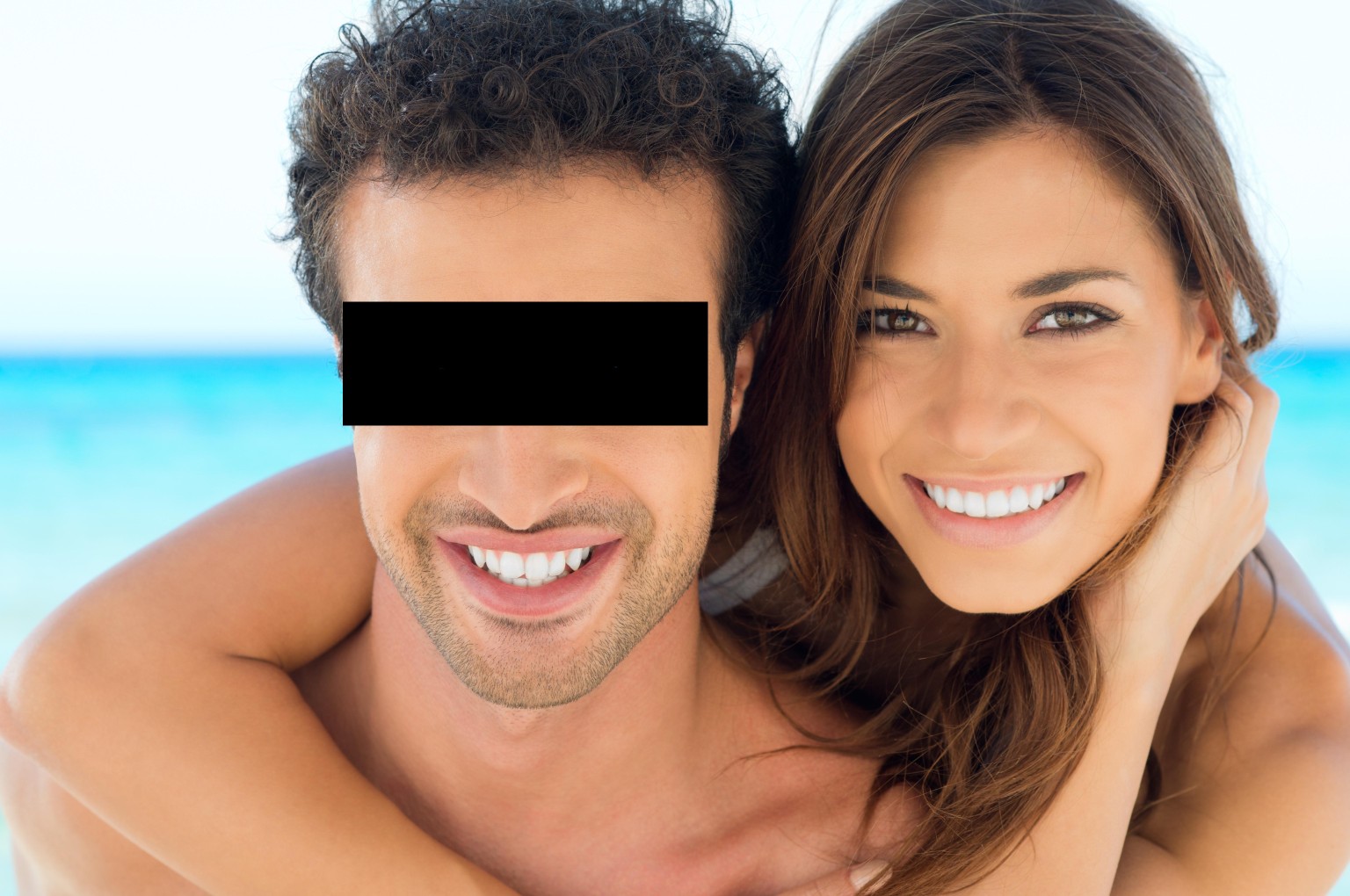 Ayaan Hirsi Ali Everyone followed the cartoon crisis, or the crisis about the cartoon drawings of Mohammed in Denmark. That led to an explosion of violence because large groups of Muslims still will not accept criticism of their religion. Over and over again, when in the name of Islam, human blood is shed, Muslims are very quiet. When drawings are made or some perceived slight or offences given by writing a book, or making a drawing, or in some way criticising the dogmas of Islam, people take to the streets.
We have all these leaders of the organisation of Islam, the countries who oppressed on people, coming to demand the people apologise. And I think it's this discrepancy that more and more people see as violence and intolerance and the lack of freedom inherent in the creed of Islam. The vast majority of Muslims are said to be moderates.
But where are the moderates? Where are the Muslim voices raised over the terrible injustice of incidents like these? How many Muslims are willing to stand up and say, in the case of the girl from Qatif, that this manner of justice is appalling, brutal and bigoted — and that no matter who said it was the right thing to do, and how long ago it was said, this should no longer be done?
For example, I would welcome some guidance from that famous Muslim theologian of moderation, Tariq Ramadan. But when there is true suffering, real cruelty in the name of Islam, we hear, first, denial from all these organizations that are so concerned about Islam's image. We hear that violence is not in the Koran, that Islam means peace, that this is a hijacking by extremists and a smear campaign and so on.
But the evidence mounts up. Islamic justice is a proud institution, one to which more than a billion people subscribe, at least in theory, and in the heart of the Islamic world it is the law of the land. It is this order to choose Allah above his sense of conscience and compassion that imprisons the Muslim in a mindset that is archaic and extreme. If moderate Muslims believe there should be no compassion shown to the girl from Qatif, then what exactly makes them so moderate?
When a "moderate" Muslim's sense of compassion and conscience collides with matters prescribed by Allah, he should choose compassion. Unless that happens much more widely, a moderate Islam will remain wishful thinking. Let not compassion move you in their case, in a matter prescribed by God, if ye believe in God and the Last Day: Alikhat What do I dislike about theism?
I dislike the veneration of ignorance, the glorification of idiocy, the wild-eyed hatred of progress and the fear of education, which send the faithful shrieking, vampire-like, from the light of knowledge.
I dislike the way in which prejudice is passed off as piety. The way superstition is peddled as wisdom. The way intolerance is raised to the lofty heights of "Truth". I dislike how hatred is taught as love, how fear is instilled as kindness, how slavery is pressed as freedom, and how contempt for life is dressed up and adored as spirituality.
I dislike the shackles religions place on the mind, corrupting, twisting and crushing the spirit until the believer has been brought down to a suitable state of worthlessness.
So lost and self-loathing, so bereft of hope or pride, that they can look into the hallucinated face of their imaginary oppressor and feel unbounded love and gratitude for the additional suffering it has declined, as yet, to visit upon them. I dislike people's need for a communal delusion, like drug addicts who unite just to share the same needle. I dislike the way reason is reviled as a vice and reality is decreed to be a matter of convenience.
The way common sense and ordinary human decency get re-named "holy law" and advertised as the sole province of the faithful. I dislike religions' wholesale theft of any number of ancient mythologies, only to turn around and proclaim how "unique their doctrine is. I dislike how intelligence is held as suspect and inquiry is reviled as a high crime. I dislike the pillaging of the impoverished, the extortion of the gullible, the manipulation of the ignorant and the domination of the weak.
I dislike the invention of sins for the satisfaction of those who desire to punish. I dislike the demonization of unbelievers, The ill-concealed hate of proselytisers, The hysterical rants of holy rollers, The wigged-out warnings of psychic healers, The dismantling of public education via religious school vouchers, The erosion of civil rights by theocratic right-wingers, The righteous wrath of gun-toting true believers, The destruction wrought by holy warriors, The blood-drenched fatwas of ayatollas, and the apocalyptic prophesies of unmedicated messiahs.
Most of all, though, I dislike the certain knowledge that religion, in one grotesque form or other, will be with us so long as there is a single dark, cobwebbed corner of the human imagination that a believer can stuff a god into. And, oh yeah, what do I like about theism? Some nice art, some pretty music and some photogenic buildings. Being an activist means owning your desire.
Once the bombs begin to fall, Americans support every war, believing it unpatriotic to do otherwise. If you're going to quote Leviticus, then don't eat shellfish or wear mixed fabrics. Poke your eye out if you look at women other than your wife … then come to me.
They can only deal with one thing at a time and that one thing now is the gay bit. It's disappointing, because you spend all that time studying, researching, training, and after all that work I'm just that "big gay bloke".
What happened to the American First Amendment, or maybe it doesn't apply to non-Americans? Every successful massacre is consecrated by a Te Deum, and the clergy have never been wanting in benedictions for any victorious enormity. How many of them then transfer that figure to America and come up with 14m? Various national characteristics — self-reliance, a fiercer patriotism than any in western Europe, an assiduous geographical incuriosity — have created a deficit of empathy for the sufferings of people far away.
Most crucially, and again most painfully, being right and being good support the American self to an almost tautologous degree: Americans are good and right by virtue of being American.
Saul Bellow's word for this habit is "angelisation". On the US-led side, then, we need not only a revolution in consciousness but an adaptation of national character: During this week of incredulous misery, I have been trying to apply such a consciousness, and such a sensibility.
Thinking of the victims, the perpetrators, and the near future, I felt species grief, then species shame, then species fear. The moon is not a god but a great rock and the sun a hot rock. For a start, catching planes is optional, for most New Yorkers, catching public transport isn't. By any standard, a policeman poking through your handbag or back pack is a search.
Freedom is usually destroyed in a gradual manner, it is less noticeable then. It is a short step from random subway bag searches, to random street searches, from making it optional to making it compulsory, from not asking for ID, to demanding it.
And this latest policy has been put in place without even any terrorist actions against the United States! Imagine how few rights we'll have left when something does happen here? What freedom do we have when the government can do exactly what it wishes because it has manufactured a climate of fear like this administration has, and what freedom do we deserve when we as a society and as individuals just lie down and take it?
Religion is answers that may never be questioned. Kofi Annan's Astonishing Facts [ New York Times , 29 September ] The richest fifth of the world's people consumes 86 percent of all goods and services while the poorest fifth consumes just 1. Indeed, the richest fifth consumes 45 percent of all meat and fish, 58 percent of all energy used and 84 percent of all paper, has 74 percent of all telephone lines and owns 87 percent of all vehicles.
Since , the world's forests have declined from 4. In addition, a quarter of the world's fish stocks have been depleted or are in danger of being depleted and another 44 percent are being fished at their biological limit. The Ganges River symbolises purification to Hindus, who believe drinking or bathing in its waters will lead to salvation. But 29 cities, 70 towns and countless villages deposit about million gallons of raw sewage a day directly into the river.
Factories add 70 million gallons of industrial waste and farmers are responsible for another 6 million tons of chemical fertiliser and 9, tons of pesticides. The three richest people in the world have assets that exceed the combined gross domestic product of the 48 least developed countries. The average African household today consumes 20 percent less than it did 25 years ago. Americans each consume an average of pounds of meat a year.
In Bangladesh, the average is six and a half pounds. By , 8 billion of the world's projected 9. Of the estimated 2. Two thirds of India's 90 million lowest-income households live below the poverty line — but more than 50 percent of these impoverished people own wristwatches, 41 percent own bicycles, 31 percent own radios and 13 percent own fans.
Sweden and the United States have and telephone lines per 1, people, respectively. Afghanistan, Cambodia, Chad and the Democratic Republic of the Congo have only one line per 1, people.
At the end of nearly 31 million people were living with HIV, up from With 16, new infections a day — 90 percent in developing countries — it is now estimated that 40 million people will be living with HIV in More than million active landmines are scattered in 68 countries, with an equal number stockpiled around the world.
Every month more than 2, people are killed or maimed by mine explosions. Only sheep need a shepherd. Blasphemy is a victimless crime. I'll go my way and you go yahweh. Don't vote, it only encourages them. If forgiveness is divine, why is there a hell? Fundamentalism means never having to say "I'm wrong. Anyone who says God is on their side is dangerous as hell.
Science flew men to the moon. Religion flew men into buildings. Ubi dubium ibi libertas. Where there is doubt, there is freedom. There is no salvation within the church. The difference between genius and stupidity is that genius has its limits. It doesn't matter who you vote for, the government always gets elected.
Faith is that quality which enables us to believe what we know to be untrue.