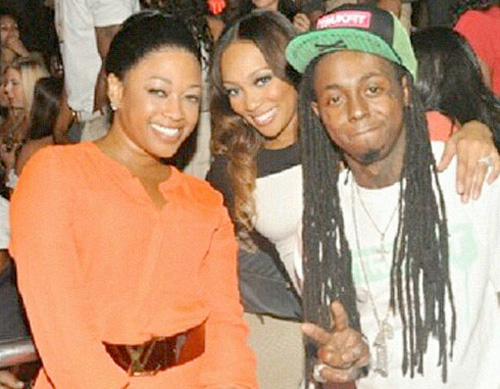 Check some of the excerpts from the interview below. Do not believe the hype. Her thoughts on reality television: This generation is so disrespectful and reckless. I do normal stuff: I wake up, I cook. If I was to do that, you would probably see a side of me that will people would not think that would be me. Trina On being submissive in a relationship: In a relationship, I am the person that you are not going to be thinking I am.
I am not the Trina that you heard on the record. Her thoughts on men that she would date: I like cool guys. Guys who have respect and know how to treat a woman.
Be nice, be romantic. On dating younger men: I would definitely date a younger man. Like you young, but you solid. Like he would have to have experienced some things. On being in a four year relationship: I am not going to be in anything for nobody, honey. Almost gotten married, almost thought I was having a kid. And when I left the relationship I was supposedly looked at as the craziest stupid person.
Wayne is a very great person and he never did anything wrong to me. The thing is, when I dated Wayne we were just real young. My album is out. Your album is out. And by young, I mean, insecure. He was a cool person. I just felt like as your friend, you kind of like was disappointing and disrespectful. On her new album: I talk about a lot on the new album. The album is dropping in April.
Rico Love On working with Rico Love on her new album: On working with Tory Lanez: I was in Miami, at the studio and he came by with a couple of records. We did the records and that was it. Not because of a man, for yourself. I think him using a different race of women is what made it sound crazy. Watch the full video below.