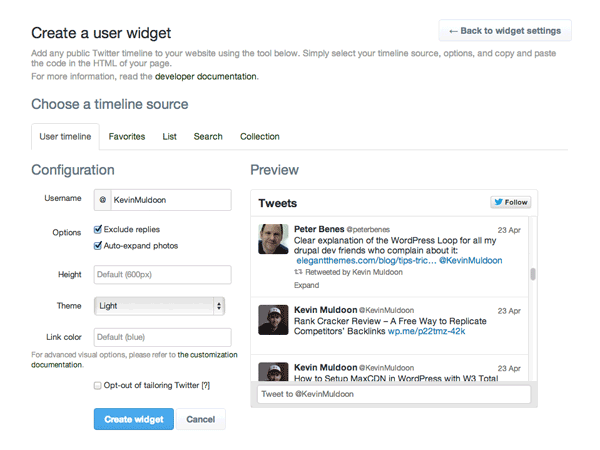 Hide title now also hides Post Title widget Fix: Trigger Elementor ready only once 2. CSS glitch in local library modal Fix: CSS glitch with dynamic buttons in a repeater Fix: Divider control on top of controls popover Fix: Prefix class when the value is numeric 2.
Missing Dynamic Image Background properties on front-end Fix: Only show Caption style section for Image widget if needed 2. Dynamic Image Backgrounds Tweak: Updated Dialog Manager v4. Better accessibility for Back to Editor button Tweak: Confusing error message Fix: Panel buttons style glitch in edge cases Fix: PHP notice in Polylang compatibility Fix: Media queries ordering in CSS file for mixed min and max break points Fix: Improved video background loading method 2.
Set library filter by the document Tweak: Allow 3rd party developers to register documents on init Fix: Set attach uploaded images to the current post Fix: Scroll not working in the library modal Fix: Blocks dropdown menu escapes container on scroll 2. Stronger selector for heading widget color, to avoid section style override Fix: Added icon for Dynamic Tag without settings Fix: Added offset for anchor scroll section is sticky Fix: Title changing on auto-save for various languages Fix: Cannot scroll in the library modal 2.
Added ability to add Dynamic Tags from 3rd party applications Tweak: Added ability to add custom classes to the wrapper for extending widgets Tweak: Using full version of Select2. My Template tabs are not translatable Fix: Added compatibility for domain mapping with filter tag Fix: Popover closes after clicking on select2 search container Fix: Wrapping Dynamic Tag in the editor Fix: Removed unnecessary condition from Transition Duration control Fix: Removed listening to parent model on Repeater control Fix: Controls styling in repeater Fix: Ensure the frontend scripts are enqueued once in the editor preview 2.
Added Page Templates support only for layout pages Fix: Smooth scrolling not working , Fix: Stretch section for archive pages Fix: Icon vertical alignment in icon list widget 2. Added Divider control for Icon List widget on inline skin Tweak: Responsive inline alignment for Icon List widget Fix: Added higher priority to support Google Fonts in locations Fix: Import templates with Dynamic data Fix: Editing buttons missing when preview set as archive Fix: Export document settings for all template types 2.
Image widget — added new control for Image width Tweak: Added support for dynamic video via ACF Tweak: Reorder admin columns in My Templates Tweak: Print container classes per document Tweak: Added elementor-edit-area-preview and elementor-edit-area-active classes Tweak: Removed wrapper for dynamic data Fix: Per device Visibility for editor with multiple Elementor areas Fix: Avoid merge for incorrect page settings data Fix: Style tab on document settings not saving on autosave Fix: Duplicate icons by updated Eicons library 2.
Update Google Fonts list with more then 30 new fonts Tweak: Updated Eicons to v3. Make sure that document settings works only on existing posts , Topic Fix: Removed some duplicate strings Fix: Undefined index when save editor using old method Fix: Improved performance in the editor using internal caching Fix: Avoid WordPress override page template in auto-save status Topic Fix: Set element ID before sanitizing data 2.
Title changing on auto-save Fix: Page templates reverts to default on preview Fix: WordPress Widgets not loading saved settings 2. Removed promotion in the Role Manager area Fix: Improved responsive style for My Template modal Fix: Issue with conditional repeater field , Fix: The notifications toast goes down when you change the page layout Fix: Custom delimiter char for frontend template in the Counter widget Fix: Import template from WP Admin 2.
Document Type method to register new template types New: Added new social icons for px, Steam and StumbleUpon , Tweak: Dropped Support WP 4.
New settings interface for Role Manager Tweak: Added inline view for icon-list widget Tweak: Added custom thousand separator in Counter widget Tweak: Added compatibility for the future release of Elementor Tweak: Decreasing section minimum height in edit mode Tweak: Renamed the general-elements widgets category to general Tweak: Icon widget accessibility — added aria-hidden attribute to the i tag Tweak: Icon Box widget accessibility — added aria-hidden attribute to the i tag Tweak: Google Maps widget accessibility — added aria-label attribute to the iframe tag Tweak: Moved placeholder and title settings from base control settings into individual controls that use them Tweak: Updated the way widget categories are registered in Elementor Tweak: Updated Select2 to v4.
Document settings now saved as revisions on auto save Fix: Show preset section in the right side for RTL 1. Activate publish button if there is an auto-save version Fix: Server error message missing in edge cases Fix: Updated dialog library Fix: Text Decoration option in Button Widget Fix: Added missing translation string to control in the Image Carousel widget 1. Stop showing Connection Lost notification when editing widgets Fix: Counter widget — Allow spacing between prefix and suffix 1.
When selecting a color with alpha, the value is not fully visible Fix: