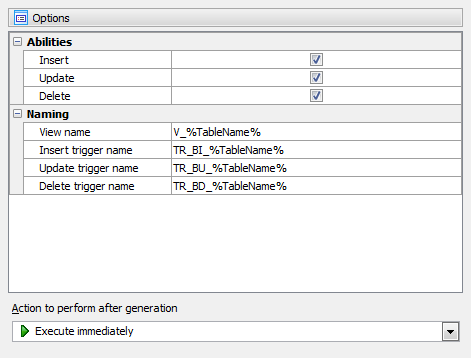 You might think you want to update All existing statistics. If you just had a plan with just this task, that might be true. But what I see most often is that someone configures the Rebuild Index task, and then has the Update Statistics task as the next step.
In that case, if you are running SQL Server and below, you want to update Column statistics only. When you run the Rebuild Index task in SQL Server , you rebuild all indexes, and when you rebuild an index, its statistic is updated with a fullscan. Therefore, there is no need to update Index statistics after you rebuild all your indexes, but you do need to update column statistics. This is a bit more complicated in SQL Server The Rebuild Index task has more options in SQL Server , which is nice for that specific task, but it makes providing guidance about statistics updates a bit trickier.
In SQL Server you can configure the Rebuild Index task so that it only rebuilds an index if a certain level of fragmentation exists. Therefore, some of your indexes will rebuild and thus have statistics updated and some will not and not have updated statistics.
How do you manage that with the Update Statistics task? Well, in that case you probably select All existing statistics and update some statistics for a second time, which is really a waste. This command is one you run for a database, not for a specific statistic or index or table. That sounds good, but the caveat is that only one 1 row has to have changed. You can develop an intelligent method to use this command, which is what I recommend.
Rather than a blanket update to all statistics, or statistics where one row has changed, I prefer to update statistics that are outdated based on the amount of data that has changed. Consider the aforementioned table with 2,, rows. We can programmatically determine whether we need to update statistics using the sys. This DMF tracks modifications, and also tells us how many rows were in the table when statistics were last updated, and the date statistics were updated.
For example, if I update some rows in Sales.