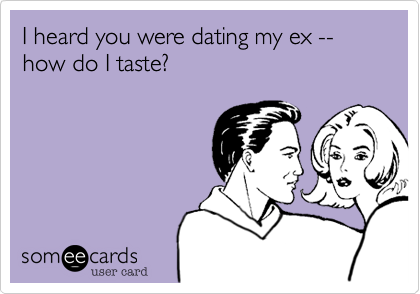 Writer, mom, radio host, lover of funk music, Keith Morrison, good cheese and vintage finds. I am hopeful that writing this will encourage some responses with your advice. And apparently so have all the dudes that were once on Tinder and now are also on Bumble. Same dudes, just better photos. No super late night texts or obscene photo sharing. Great punctuation and spelling. Nice and normal, but not boring normal. Also, he looks strikingly like my ex.
We planned this date 4 days ago. In those 4 days, I have not only thoroughly vetted him on social media no gf pics, just a lot of dogs and running photos but I have also imagined and reimagined our life together in the future. Forget the first date, or actually speaking to him on the phone, through text, and social media, this wild imagination of mine has fabricated quite the lavish lifestyle for Carlos and I, and our two beautiful children.
Carlos has a lucrative career in something having to do with the engineering of something, but whatever it is, he wears a suit to work every day. Every morning, in our kitchen I give him his Thermos full of coffee that I made just for him, and he kisses each one of us goodbye before heading off for work.
This scenario was probably thought up within the first few seconds of viewing his profile. I think this is a good time to pause and acknowledge that this is a critical point of where I go wrong. I like having goals and ideals, you know the vision board type of thing for how I want my life to be. We met at a bar in between both our houses.
Really seems like a good guy. We go back to his place to drink wine and watch a movie. I know, no judgement please, but this, of course, could be my future husband. Clean place and very well decorated. I am especially impressed with his use of copper in the bathroom and kitchen. He pours some wine and puts in the movie Jack Reacher.
We get halfway through the beginning credits and he pulls me onto his lap. But it is usually the first time with someone. I can see the outline of his body and facial features. Things are going fine. I put that thought to the back of my head and try to concentrate. But every time I open my eyes, I see him. I keep seeing him, so I just go with it. And Carlos is sweet and romantic and cuddly. And I start to cry. An awkward combination of surprise, sadness, anger, guilt, and contentment.
Anger at my ex for not letting me enjoy myself with someone new. On my way home, I, again, unexpectedly start crying. Sadness because Carlos is not who I conjured up in my head. Sadness because Carlos is not my ex. Sadness because I am not with my ex. This is all very depressing. On the plus side… we did end up watching Jack Reacher.
I stayed awake for the whole thing. And besides some obvious plot holes, the movie was actually not awful. We shared an entire carton of Chunky Monkey ice cream. My legs are shaved. My hair is clean. And we have plans to go running together this week. XOXO If you like what you just read, please click the little heart to recommend this piece to others, and then read more work from K.